The most state-of-the-art aesthetic medicine center in Southern Serbia
The LongaVita Aesthetica center is primarily specialized in aesthetic medicine, including minimal surgical methods and non-surgical procedures used to correct body and face irregularities in women and men.
Using state-of-the-art technology and techniques, facial and body rejuvenation is carried out by medical specialists, educated in this field at the prestigious Valet Institute in Bologna. In addition to the MCM device, the Center also offers treatments with mesotherapy, prp, botox, mesothreads, and hyaluronic fillers.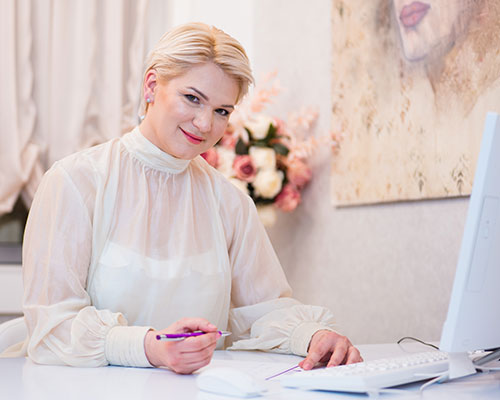 Aleksandra Petković, osnivač Longa Vite
A Team of Experts at Your Disposal
We pride ourselves with having the best doctors, who have specialized in aesthetic medicine at prestigious universities in Italy and France. Their many years of professional experience, as well as continuous training and medical practice, make you feel absolutely safe in their hands. We make your every wish, however big or small, come true, and your satisfied smile is our best recommendation.
Learn more about us
The Partners of Our Center