Hand Rejuvenation and Spot Removal

Does looking at your hands keeps a smile off your face more and more often? Do you notice changes like pigmentation and different spots on your skin? If you are bothered by those signs of aging that you see every day, anti-aging medicine has a solution.
Hands – a Body Part That Is Often Neglected
We are witnessing that a lot of women overlook the fact that a beautiful and well-groomed appearance is not judged exclusively by the face, so that we get to see more and more well-groomed and toned faces, but also by the hands, the appearance of which unequivocally show one's age.
Shriveled, dry and loose skin on the hands, in addition to spots and pigmentation, clearly show one's age and lifestyle. Unfortunately, the skin on the hands is exposed daily to various harmful effects, from UV radiation to various kinds of mechanical damage caused by hygiene products, various chemicals, and the nature of the work we do.
Over the years, the skin loses moisture, elasticity and smoothness, so the skin on the hands becomes dehydrated, dry, loose, and often covered with spots. It used to be impossible to fix these defects, but today anti-aging medicine offers a solution. Treatments with the PRP method and mesotherapy can do a lot in this field.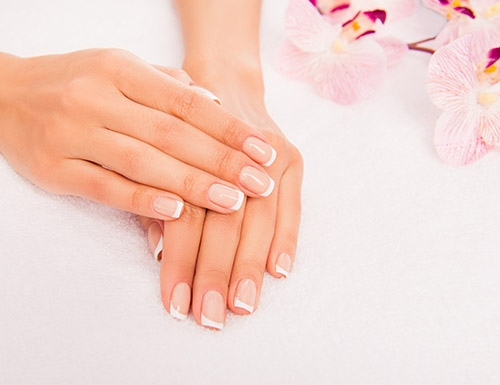 PRP and Mesotherapy for the Rejuvenation and Regeneration of Your Hands
PRP (Platelet-Rich Plasma) is a revolutionary medical method that naturally stimulates the rejuvenation and regeneration of your skin, tissues, muscles… The method is completely safe as your own cells are used and therefore there is no risk of infection and side effects. It has been used for medical purposes, while recently it has also been introduced in anti-aging medicine, in which it works wonders in terms of the rejuvenation and regeneration of the skin on the hands. The treatment accelerates the natural regeneration of cells and stimulates the production of collagen, which tones the hands, regenerates the skin, removes freckles and pigmentation, and restores the youthful radiance and shine.
Mesotherapy is also a non-surgical method of injecting various mesococktails into the deeper layer of the skin. Depending on the needs of your skin, mesococktails contain combinations of vitamins, minerals, hyaluronic acid, etc. The cocktail nourishes the skin on the hands from the inside and stimulates the production of natural collagen, as well as cellular metabolism and microcirculation. Thus, the tone of the skin is raised, metabolic processes are accelerated, and the skin is regenerated, hydrated and strengthened, giving it a youthful, well-groomed appearance.

"I've always taken good care of my body, face, and fitness. However, over time I realized that I neglected my hands. Freckles, spots, and rough skin seemed to appear overnight. Fortunately, hand rejuvenation treatments give fantastic results and the LongaVita Aesthetica staff is more than professional and kind. After the treatment, I left with a smile on my face."
Anđelka Zdravković
Pensioner
Beautiful and well-groomed hands have always been a symbol of youth and a most exquisite feature of well-groomed ladies. Be a lady from head to toe!
Schedule a free consultation today!