Healthy, beautiful and well-groomed hair has always been a symbol of health, beauty, and youth
Modern medicine offers us several solutions for hair problems, which are primarily focused on addressing the cause of the problem and correcting the consequences in an appropriate way.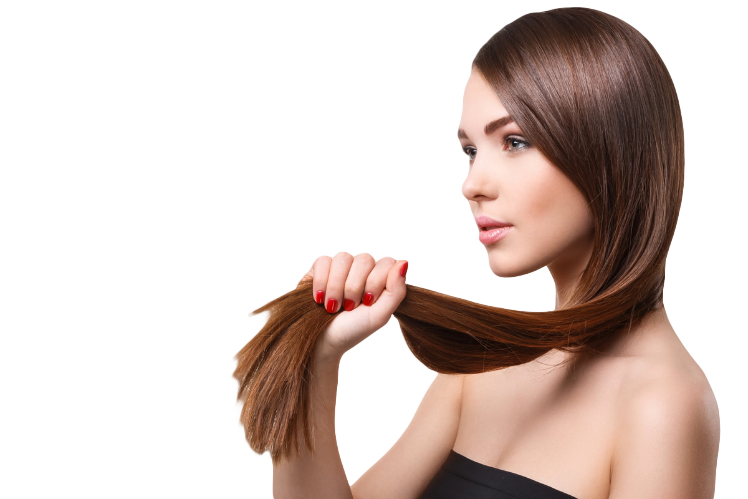 Stop the hair loss, promote its growth, and nourish your hair from its root!
Hair has its own period of growth, rest, and shedding. It grows throughout our lives and renews itself in cycles. The average person has about 100,000 hairs on their head. Hair changes, i.e. falls out periodically, and in a period of 6–7 years, all the hairs on the head are changed. The quality of hair you will have depends on several factors, both genetic predispositions and grooming, nutrition and care throughout one's life.
Increased hair loss both in and out of the season, an oily scalp and baldness, a genetic predisposition and hormonal imbalances, alopecia (patchy hair loss), stress, too many chemicals (dyes, hairsprays, gels, etc.), a regular use of hair dryers, and an excessive exposure to the sun and tanning beds, are becoming more and more of a problem. The hair loses its shine, vibrancy, volume or is becoming thinner in certain regions of the head.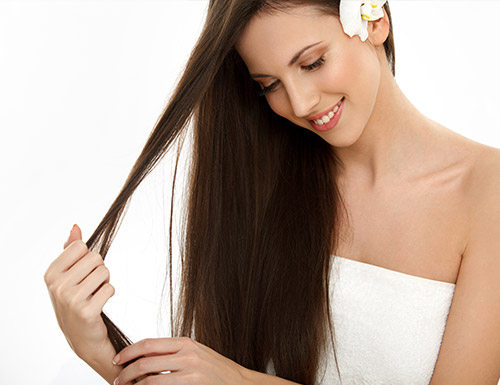 The Methods That Give Proven Results
If you are having any of those problems, the LongaVita Aesthetica center offers you methods that have proven to be the best: mesotherapy and the PRP method.
Mesotherapy is a method by which certain mesococktails are applied under the skin with the finest needles, feeding directly the hair roots with vitamins, minerals, antioxidants, improving blood circulation, and thus preventing hair loss and stimulating new and better hair growth. A cycle of 10 treatments is most frequently recommended. They can be held twice a week or once every 10 days and, of course, they depend on the client's condition and wishes.
The LongaVita Aesthetica polyclinic uses the world's best mesococktails from the French production laboratory REVITACARE and the Italian PROMOITALIA.
Those cocktails have optimal doses of vitamins, minerals, oligoelements, amino acids, and minoxidil, and act on the hair root, nourishing it from the inside, preventing hair loss, and promoting new hair growth.
The PRP method is a biostimulation treatment with platelet-rich plasma from your own blood. This revolutionary method belongs to the domain of regenerative medicine and has proven to be extremely successful in both men and women.
Plasma is obtained by centrifuging your blood and is applied under the scalp with the finest needles. It is absolutely safe and there are no allergic reactions. Platelet-rich plasma nourishes, stimulates, and regenerates the hair root in the best possible way. The treatment is recommended before and after hair transplantation to prepare and stimulate a specific area of the head for the best possible results. The number of treatments varies and depends on the condition and needs of your hair and scalp.
It is best to schedule a free consultation with our doctor who will determine the best therapy for you.

"After giving birth and while breastfeeding, my hair thinned out. I noticed that it was falling out virtually in strands. I did a lot of research on how to regain the volume of my hair and decided on the PRP method, which I underwent at the LongaVita Aesthetica center. The experienced hands of Dr. Jelena solved my problem after only a few treatments. I recommend to everyone who has a similar problem to come and do the same for themselves."
Marija Kenić
Doctor
Before starting any treatment for the regeneration, recovery and rejuvenation of the skin, it is advised detailed FOCUSKIN digital skin analysis, which represents the first step that will give our medical cosmetologists and doctors ideal guidelines for future treatments.
Don't waste time: put your trust in the proven methods and our staff's rich expert knowledge that are at the service of your beauty!
Schedule a free consultation today!