Lips enlargement and correction

In the past, sensual and symmetrical lips were a blessing depending on one's genetics, but today, thanks to anti-aging medicine, we can achieve the effect and correction we want by using the world's best hyaluronic fillers.
Statistics show that lips and a smile are at the very top of the list of things we first notice on a person. Beautiful and plump lips with their sensuality are simply beckoning, which is why ladies want to have them and the stronger sex to observe them.
Positioned in the central lower part of the face, the lips require a lot of attention and therefore should be proportional and symmetrical to provide balance and harmony to the entire face. We know that sagging lips, especially at the corners, create a drooping line and a sad expression that no one likes. In contrast, plump and regular lips give the impression of softness and enchanting sensuality.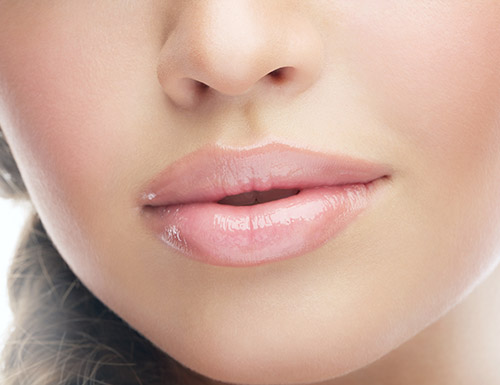 Treatments with Immediately Visible Results
A lot of women are dissatisfied with the appearance of their lips, and most of them use makeup skills to correct various defects. There are also those who are afraid of corrections because of the fear of how the final result will turn out, whether they will get "duck lips", what if they are too big, etc.
If you want your lips to have volume and fullness, or to change their shape or correct certain asymmetries to get a perfect shape, LongaVita Aesthetica is here for you.
The treatment with fillers is painless, local anesthetic is used, and the whole procedure lasts half an hour at the most. After applying the anesthetic, a hyaluronic filler is applied to the lips with ultra-thin needles in several places to make the effect as natural as possible. Hyaluronan can be precisely dosed and gradually added as much as you need. So there is no fear of an exaggerated effect that is impossible to correct, as was the case with silicone.
Hyaluron gradually decomposes in the skin and disappears, and how long it will last depends on several factors. The first application of a hyaluronic filler lasts from 6–9 months, and each subsequent application is spread over a longer period of time of 1–2 years.
Depending on the requirements and wishes of the clients, we suggest the best option to obtain the desired result. All lip corrections at the LongaVita Aesthetica center are performed exclusively with proven and world-recognized hyaluronic fillers TEOXANE, JUVEDERM, and STYLAGE.

Before starting any treatment for the regeneration, recovery and rejuvenation of the skin, it is advised detailed FOCUSKIN digital skin analysis, which represents the first step that will give our medical cosmetologists and doctors ideal guidelines for future treatments.
"I would like to take this opportunity to thank the LongaVita center for helping me to shine in every way. My upper lip was thinner than the other and this asymmetry bothered me. Aestheticians injected a filler (hyaluronic acid) into my lips with only a few pricks of the thinnest needle possible. My confidence also increased."
Iva Radenković
Student
Schedule a free consultation with our doctor and make small changes that will mean a lot!
Schedule a free consultation today!